I love preaching. I love being a shepherd. I love greeting people in the lobby on Sundays, shaking hands, hearing how people are doing. And then I love preaching to actual, real live faces – not a camera.
You with me?
BUT… I'm willing to do whatever it takes, as long as it takes, to feed the flock even when we're scattered and can't physically gather. And that includes doing "church online."
Having said that, I don't believe online services are an add-on or a temporary resort. For us, they've become a primary evangelistic strategy for quite a few years now. And thanks to the global pandemic, we're now being pushed to do church online better than we have in the past.
The question is, how do you do church online better? If you're asking that question, I want to invite you to a totally FREE online summit all about how to do church online more effectively, and I'm one of the speakers.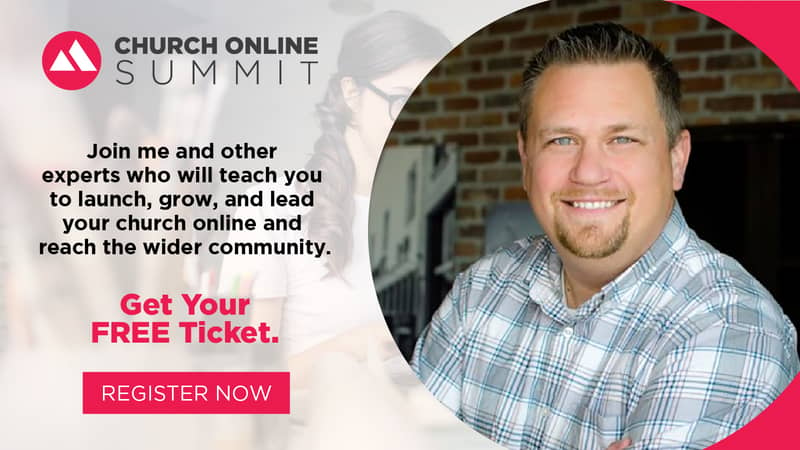 So when it comes to questions like:
How do we make a great first impression online?

How do we urge people to respond online?

How do we create the highest possible quality service on a budget?

Should we be streaming live or sharing pre-recorded services?
And many, many more, this summit is definitely going to give you answers!
Also, I've been cataloging resources for several weeks now for pastors and church leaders who are charting a course through the middle of this global pandemic. I've collected a few together for you here:
And, one just purely for fun if you're stuck at home…
If you're in search of message ideas, I'm currently preaching through the book of James (who wrote to a scattered, suffering church like ours) in a series called What Happens Next? If you want the notes (they're free), just click here and I'll send them to you every Friday.
And remember,
WE WILL GET THROUGH THIS!!
Brandon Cox