Books
By Rick Warren
It doesn't matter how much you work out or how healthy you may eat, if you're not feeding and exercising your spirit… you're going to feel run down and tired – you'll run out of gas. You've got to do more than just take care of your body. You've got to energize your spirit! And the best way to do that is with God's Word! That's why we've put together this new interactive guide called Re-Energize Your Life!
In this first-of-its-kind guide, created from Pastor Rick's most practical teaching, you will learn everything you need to know to re-energize your life the way God intended. Step by step, you will begin a journey of restoration and renewal. It's a hands-on guide you take at your own pace. No need to rush! In fact, we encourage you to stop and linger where you want to spend more time. You'll benefit from biblical wisdom and learn how to apply it to your life in practical ways.
---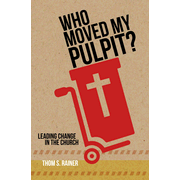 By Thom Rainer
A timely guide for leaders who yearn for their ministries to make a kingdom difference. Drawing from studies, consultations, and research on over 50,000 churches, Simple Church author Thom Rainer warns that 90 percent of American congregations are losing ground in their communities and offers practical strategies for reversing the trend in Who Moved My Pulpit?. This book is especially helpful for pastors in churches where the surrounding community has changed over recent years.
---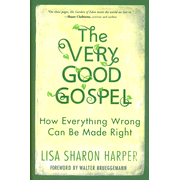 By Lisa Sharon Harper
Racial discord, toxic relationships, political upheaval—we live in a fractured world. How can it be fixed? Journeying from Genesis to Revelation, Harper explores the concept of shalom to show God's original intent for creation, how brokenness manifests itself in Scripture and society, and how God will bring us to wholeness. Foreword by Walter Brueggemann.
---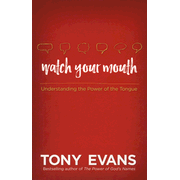 By Tony Evans
Ever had a "tongue lashing"? Whether it's a harsh comment, verbal explosion, or social media rant, words can destroy. What can we do to tame our tongues? In Watch Your Mouth, Tony Evans encourages you to model God's character with your mouth, showing you how to use the power of language to bless others as you speak life into the world.
---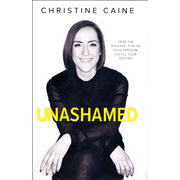 By Christine Caine
Shame tends to wrap itself around our hearts like a net that can be hard to untangle. Wounds from childhood such as bullying, abuse, or divorce wreak havoc on our souls. But you can break free from these traps by clinging to God's truth, dropping the baggage and living your destiny to the fullest. In Unashamed, Christine Caine shares that, in order to change the future, you have to believe that God is bigger than your mistakes, inadequacies, past, and limitations. As one who has been there, she helps women find freedom from believing they are fundamentally flawed and unworthy of acceptance, and prepares them to step into their future, confident, dearly loved, created for a divine purpose, and empowered to be shame-lifters for others.
---
Blogs
---
Resources
Centering on II Samuel 23, Chase the Lion tells the true story of an ancient warrior named Benaiah who chased a lion into a pit on a snowy day—and then killed it. This FREE sermon series, based on the new book by Mark Batterson, will help your congregation unleash the faith and courage they need to identify, chase, and catch the five-hundred-pound dreams God has given them to reach the world.
A FREE sermon bundle based on the highly anticipated sequel to In a Pit with a Lion on a Snowy Day.
Full series kit to help church leaders put on an amazing series.
Promotion and multimedia materials to help you reach more people.
And much more!